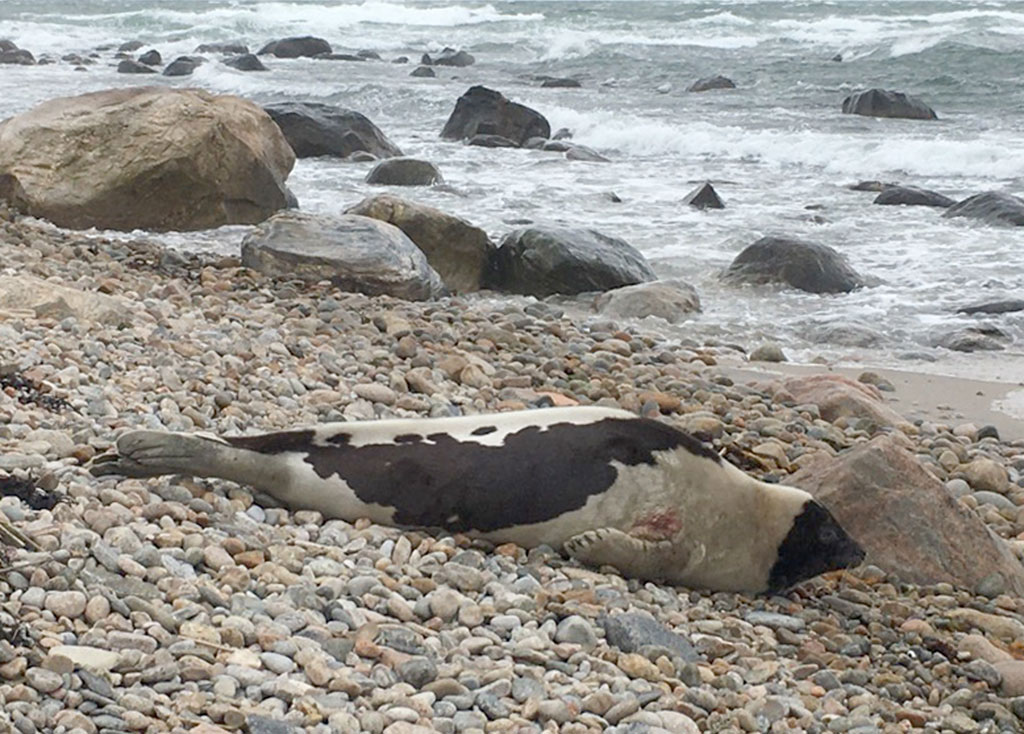 Adult harp seal, apparently injured, rests at the Race. In photo below, Race Rock Lighthouse in background gives perspective to first sighting of beached seal. Stephanie Hall Photo
This adult harp seal beached itself in high winds at the Race April 21. Stephanie Hall, monitoring the shoreline for FIConservancy, saw the seal and what appeared to be blood near its fin.
The first call is usually to Mystic Aquarium, but its rescue service has been suspended due to Covid-19. Not giving up, Stephanie's next call was to the U.S. Coast Guard station in New London, which led her to Mystic Aquarium's veterinarian, and then to The Riverhead Foundation for Marine Research and Preservation in Riverhead, N.Y.
The seal had returned to the water but then beached itself again near the end of the Elizabeth Field runway.
After viewing photos and a video that Stephanie sent to the Riverhead Foundation, Jill at the Foundation offered positive news: "Its injury doesn't seem too concerning, and the video showed that he is resting comfortably. Hopefully, he will rest and be able to move on once the weather improves."
Stephanie checked the next morning and the seal was gone.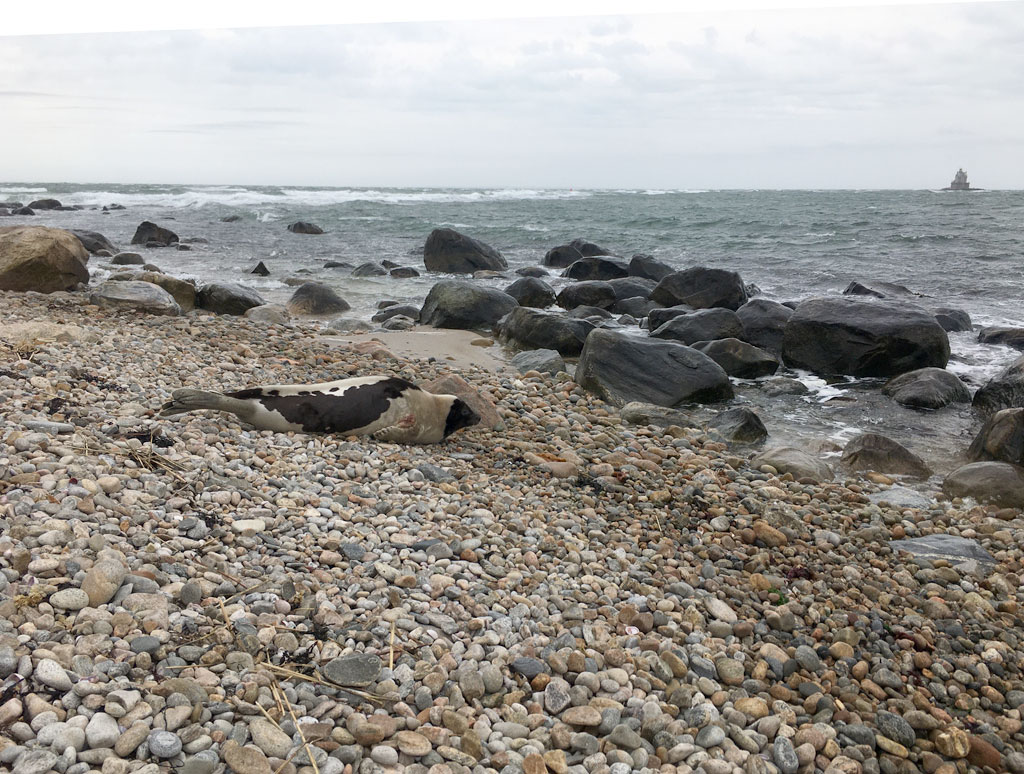 https://ficonservancy.org/wp-content/uploads/2020/04/Seal-injured-Race-point-crop.jpg
553
1024
Betty Ann Rubinow
https://ficonservancy.org/wp-content/uploads/2017/07/fi-Conservancy-logo350x100.jpg
Betty Ann Rubinow
2020-04-22 16:37:18
2020-04-22 16:41:15
Injured Adult Harp Seal Uses the Race for Rest & Recuperation