Helping to preserve, enrich, and enhance the natural resources of Fishers Island and its surrounding waters
John Thatcher Native Garden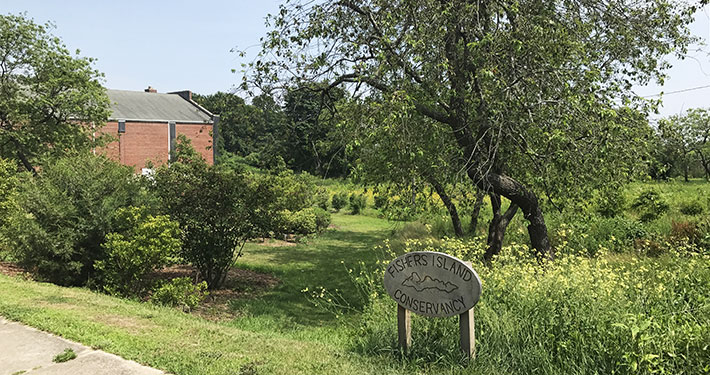 The Demonstration Garden has been renamed the John Thatcher Native Garden in memory of John Thatcher, an early champion and co-founder of FIConservancy. Located just west of the Movie Theater, it is part of FIConservancy's long-term grassland restoration project on land owned by Southold and managed by the FIFerry District, including the Parade Grounds, Elizabeth Airport, Race Point and South Beach. The garden was designed and planted specifically to encourage the use of native plants by "demonstrating" how native plants would look in a formal garden setting.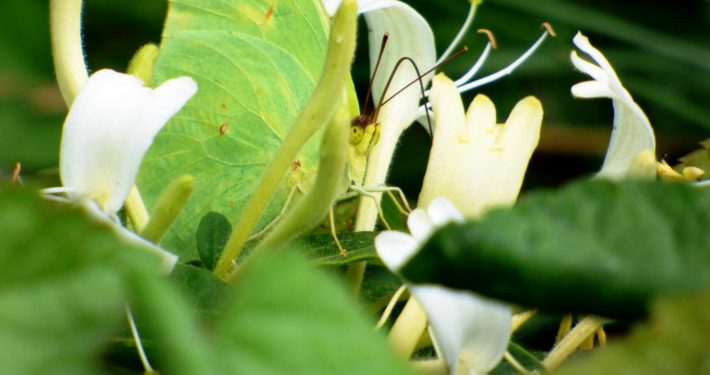 Crickets here are still high-pitched and butterflies are still high flying. Swirling within clusters of busy dragonflies, and darting past reigning Monarchs, is the Orange Sulphur. While this insect varies in color, it appears nearly neon against tawny grasses or nearly invisible within honeysuckle and clover.
Your donation helps us to provide programs that conserve and preserve Fishers Island's natural resources.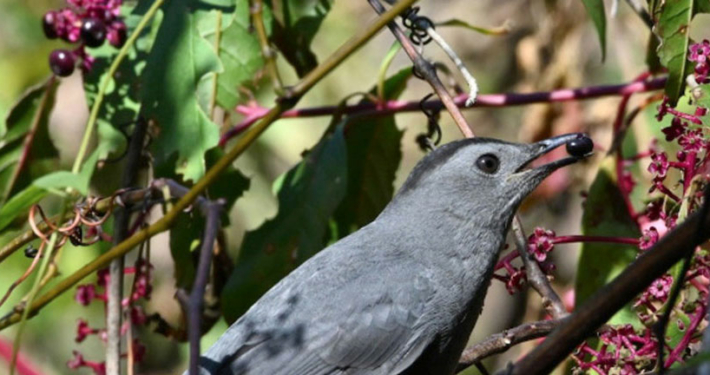 The Gray Catbird is typical of migratory birds that prefer the fruits of native plants, despite invasive plants dominating fruit availability in late-autumn. The Gray Catbird was among 45 species sighted in the 2019 Migratory Bird Count on Fishers Island. Ann Stinely photo for the Manomet Team Newsletter.