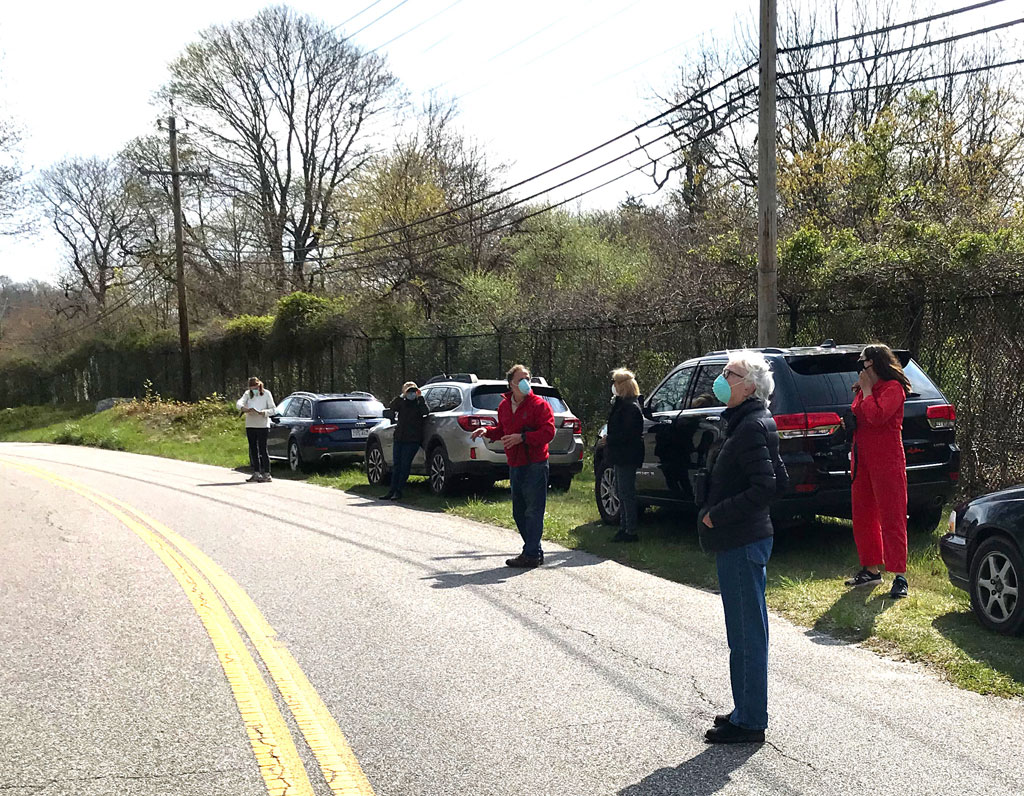 Eight birdwatchers observed 45 species in the Spring 2020 Migratory Bird Count May 2 under cloudy skies with cool temperatures in the low 50s F. The group donned masks and practiced social distancing as they proceeded through Audubon's required 15 five-minute stops across the Island.
"We saw a sedge wren in a pond before the Big Club," said Tom Sargent, group leader and president of FIConservancy. "Those birds like cattails, which have been obliterated by phragmites, so we did not expect to see this bird.
"But just at the end of the area, we found a few cattails left, and that's where we saw the wren. Phragmites are so thick that birds cannot nest and therefore cannot breed there. This shows the importance of habitat."
Migration may have been slow due to a chilly April, because the count was down from the past two years. There were 56 species counted in spring 2019, 55 species in spring 2018 and 45 species in spring 2017.
Stayed tuned for the 2020 Fall Migratory Bird Count in September. There were 45 species noted for the Fall 2019 count.
Kristen Peterson Photos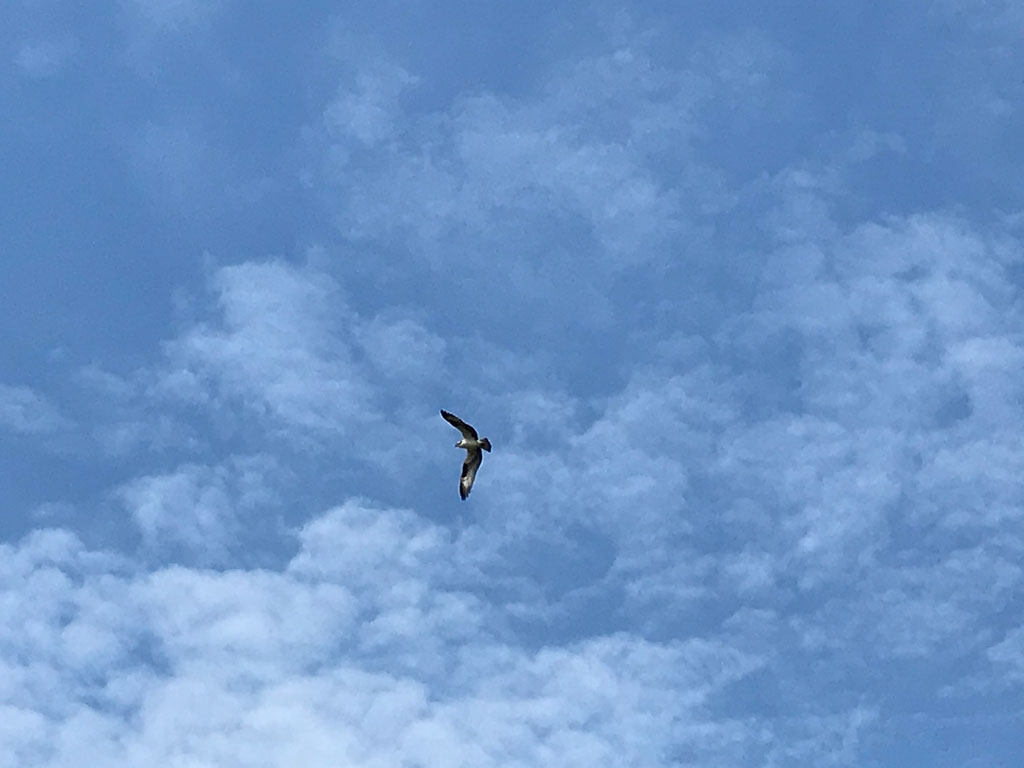 An osprey soars above Fishers Island's birdwatchers.
https://ficonservancy.org/wp-content/uploads/2020/05/2020-May-bird-count-people-crop.jpg
796
1024
Betty Ann Rubinow
https://ficonservancy.org/wp-content/uploads/2017/07/fi-Conservancy-logo350x100.jpg
Betty Ann Rubinow
2020-05-27 16:14:16
2020-06-28 14:24:03
Spring 2020 Migratory Bird Count