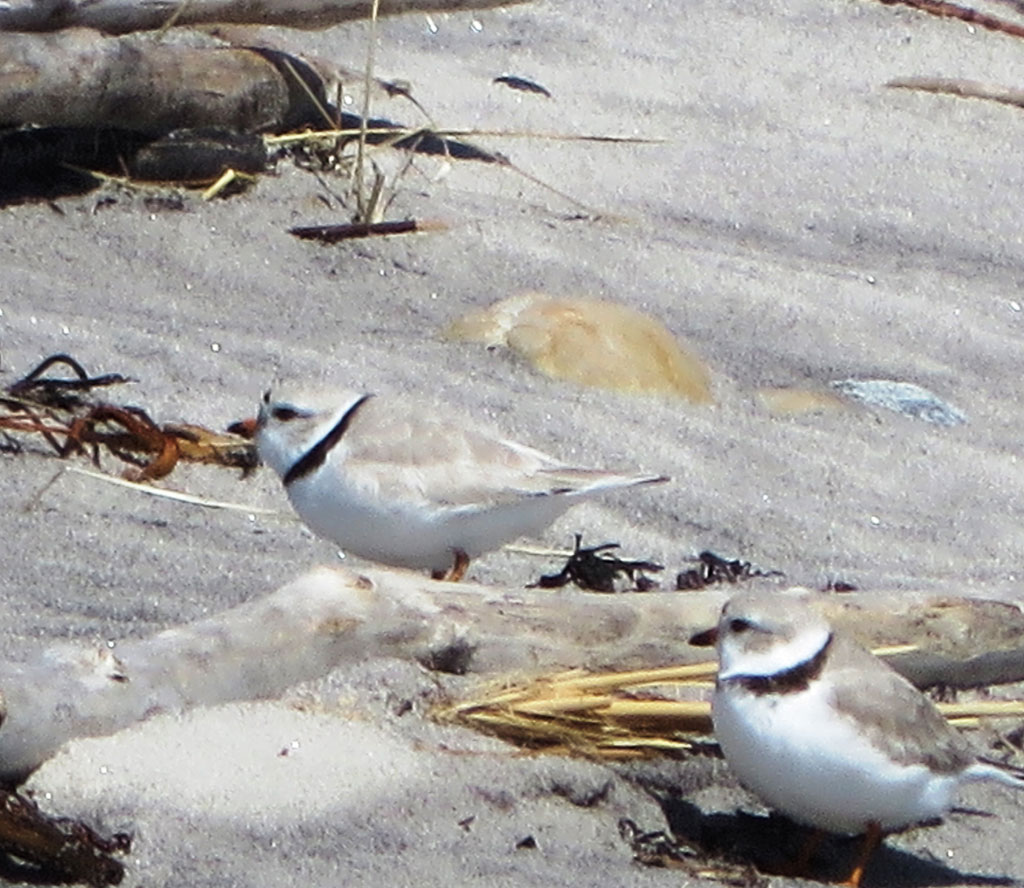 For the first time ever, I saw 8-10 piping plovers (adult and growing chicks) scurrying around "together" on Sanctuary of Sands.
Fishers Island's piping plover chicks were born in two separate hatchings on Sanctuary of Sands and near the Race Point Parking area in late May.
In 2014 and 2015, I spotted only a single piping plover at the Big Club Beach and had documented none on the West End. How exciting to see "our" piping plover community expanding!
The New York Times recently reported that Fire Island's piping plover population has nearly doubled since Hurricane Sandy struck in 2012. Sand and seawater washed over the island during the storm, and the combination of new sand flats and coastal repair increased plover habitat by 50 percent. (Piping plovers like to nest on dry flat sand close to the shoreline.)
From the Field, Field Note Justine Kibbe June 26, 2019
https://ficonservancy.org/wp-content/uploads/2018/04/Lone-Piping-Plover.jpg
572
1024
Betty Ann Rubinow
https://ficonservancy.org/wp-content/uploads/2017/07/fi-Conservancy-logo350x100.jpg
Betty Ann Rubinow
2019-06-26 18:30:19
2019-06-28 17:30:45
A Pocketful of Plovers