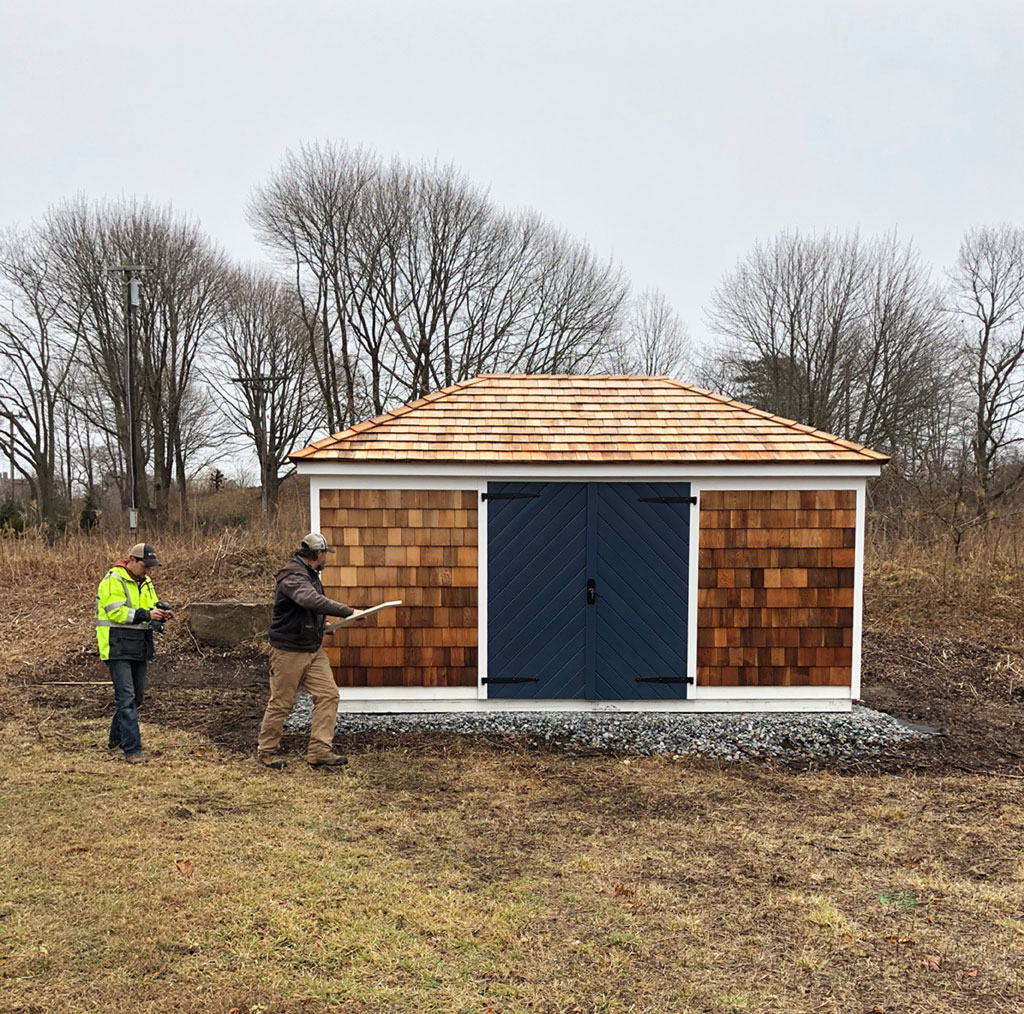 There is something new behind the Movie Theater!
FIConservancy has installed a small, cedar-shingled structure in close proximity to the Demonstration Garden. The 10' x 16' shed will house a mower, weed-whackers and other tools.
Healthy growth of native plantings in the Demonstration Garden and Parade Grounds requires upkeep. The new maintenance shed will protect equipment and be a great help to Parade Grounds caretakers, who now will have ready access to the mower and tools. The previous "maintenance" area was through a back door to the movie theater, visible in the top left picture below.
The shed has a wide blue door, a hipped roof and two windows. It was built in rural Pennsylvania by Amish carpenters known for their craftsmanship. Following the advice of an engineer, the shed sits on a gravel surface that makes moving the shed easier, if ever necessary. It also sits above the flood plain.
FIConservancy Board members Dianne Crary and Laurie Marshall researched construction options and carefully followed the custom building and delivery of the maintenance shed in January.